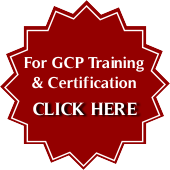 Indian-GCP: Yes, you must have heard about Indian GCP multiple times, but do we really know what Indian GCP is and why it was created? Do we know the differences between ICH (International Conference on Harmonisation)-GCP & Indian GCP?, and finally the important one… DO WE REALLY NEED IT?
Let us try to find answers to some of these questions starting with Indian GCP. According to officials (Website), these are guidelines given by an Expert Committee set up by Central Drugs Standard Control Organisation (CDSCO) in consultation with clinical experts for generation of clinical data on drugs.
The much talked about launch of Indian GCP guidelines in 2001 by many; did not prove potential thereafter. The Indian version was set in line with multiple others such as ICH-GCP, Schedule Y and ICMR guideline. However, this version was not accepted by Industry and still in India ICH-GCP guidelines are followed…ICH-GCP is considered to be a gold standard and is comparatively easy to comply with. According to Dr. S.P. Agarwal, (Director General of Health Services and Chairman, DTAB) "A need for Indian version was, however, felt to develop our own Indian Guidelines to ensure uniform quality of clinical research throughout the country and to generate data for registration for new drugs before use in the Indian population". This futuristic view for cleaning the system hardly seems to be satisfying now, just because of the fact that Indian version is practically difficult to follow.
Indian version of GCP is mainly based on its father figure ICH-GCP but there are many differences between themselves. Some of these guidelines in the Indian version lead towards a difficult methodology which is a juggernaut for sponsors, investigators and Ethics Committees. Some key issues concerning investigator qualification, compliance with the SOPs with investigator's signature on it, authorities with the Independent Ethics Committee, complexities in informed consent process, compensation towards trial subjects, responsibilities of monitor, drug labels and timeline for documentation with archival; differ from the gold standard ICH-GCP.
Few of these differences as cited by Dr. D. V. Arasu (MD, Technical Director, Azidus Laboratories & Clinical Research Ltd) are:
Investigator and sponsor's SOPs: The Indian guideline (3.1.3) put forth that the copy of the Standard Operating Procedures (SOPs) should be signed by Investigator as well as by Sponsor. The investigator along with his research staff has to acknowledge and comply with the SOPs. This is practically impossible, as it will be a huge burden for the sponsor to get SOPs signed by of all its investigators on a trial. Besides this, maintaining and managing hundreds of SOPs along with their revisions will create a lot of complexity in the whole process.
Investigators role in data analysis: According to ICH-GCP the Investigator has responsibility to submit a summary of trial as in related to its outcome to Sponsor and its Ethics committee where as Indian GCP states that Investigator/Institution should analyse the trial data, create a study report and submit it to Sponsor and Ethics Committee. This will certainly increase the workload of already too busy investigators as well as Ethics Committee. Further this will lead to multiple study reports for multiple sites for the same study.
Informed consent: Along with the essentials for Informed consent mentioned by ICH-GCP, Indian version added new headings (2.4.3.2) about biological samples (Genetic material – DNA, RNA etc). Indian GCP offers latitude to the patients of right to preventing the use of such samples collected during the trial for possible current and future uses; considering its sharing or secondary uses is anytime likely. Such mandates create complexities in the ICF (informed Consent Process) and may discourage the patient from getting enrolled in a clinical trial.
Monitor's responsibilities: According to ICH-GCP monitor is one who should be verifying the legibility of documents provided by investigator or site. It does not state any mandate to verify the revisions of ICF (Informed Consent Form). The Indian GCP states that its monitor's responsibility to inform sponsor and Ethics committee about the deviation, violations from protocol, including ICF process or any such guidelines transgression. This is hardly possible as monitor is never in direct contact with Ethics Committees.
Finally after all these considerations, we can state that, the perception behind the creation of Indian version of Good Clinical Practices was to anticipate good deeds which is worth appreciating, but will be stupendous only if it had its practical implications that are easy to comply with.
---
GCP TRAINING & CERTIFICATION IN INDIA
James Lind Institute offers globally accepted, high quality online GCP Training & Certification. For more information on this training program please visit the following link: