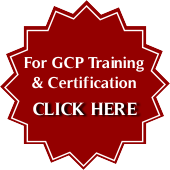 Good Clinical Practice is intended to be a global ethical and scientific quality standard for designing, conducting, monitoring, recording, auditing, analyzing and reporting bio medical and behavioral research studies involving human participants.
The history of Good Clinical Practice (GCP) statute traces back to one of the oldest lasting practices in the history of medicine: The Hippocratic Oath. As the guiding ethical code it is primarily known for its edict to do no harm to the patient. However, the complexities of contemporary medicine research necessitate a more detailed set of guidelines that address ethical and scientific responsibilities while involved in biomedical research.
Good clinical practice guidelines were laid with an objective to provide an unified standard to facilitate common reception, this guideline came into effect in 1997 as 'guidance' by a steering group termed the Tripartite International Conference on Harmonization (ICH) which included regulatory authorities of the EU, Japan and US. The guidelines seek to institute two cardinal standards: safeguarding the rights of human subjects and authenticity of biomedical data generated.
Any one carrying out clinical trial or involved in the conduct of clinical research it is prerequisite to have Good clinical practice training to ensure they are best prepared to carry out their task. GCP guidelines have turned global in clinical analysis and have solidified their impact in standard clinical trial hubs. At the same time, their importance is growing perennially in emergent clinical marketplace. The training is for that reason relevant to:
Investigators from hospitals, pharmaceutical companies, and research institutes.
Clinical trials support staff involved in approving and monitoring clinical trials
Members of ethics committees.
Graduates looking to develop a career in clinical research
Good Clinical practice (GCP) training and certification is strongly recommended globally, as a benchmark. Obtaining and maintaining the Good Clinical Practice (GCP) certification reflects a number of advantages
Major pharmaceutical/biotech companies and CROs now encourage GCP certification.
Certification assists research community with insight into the rules and regulations that are applicable to clinical trials
Certification is the formal recognition of professional eligibility of the clinical research professional's world wide
Good clinical practice (GCP) training is significant to the organization so that it can comply with the industry guidelines, specifications, and regulations.
A training program is just what is needed to attain a GCP Certification. Many GCP training platforms such as that of the Clinical Research Society (CRS) are available offering state of art course structure. The training gives an opportunity to professionals to develop thorough understanding of the multidirectional ways dictated by FDA and ICH for Sponsors, Monitors, and Investigators. The significance of these regulations are necessary to be kept in mind while working in a GCP guided environment.